Exiting new web technologies bring Sosicon to your web browser at near native speed.
Forget about the cumbersome command-line interface. You no longer have to install Sosicon on your computer to enjoy swift file conversion from SOSI to Shapefile.
All you have to do is to visit app.sosicon.espenandersen.no. Load your SOSI file and get the result set on the fly within your browser.
None of your data will be uploaded to the server, the entire process takes place in a WebAssembly version of Sosicon, running locally on your own device. I only collect statistical information about file sizes, timing and whether the conversion failed or succeeded.
As for sosicon itself, the source behind the web application is also completely open for anyone to investigate.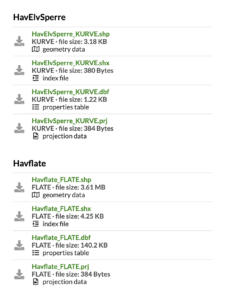 Of course, there are memory limitations for applications running in the browser's sandboxed environment. These constraints may vary, but they tend to be very strict on mobile devices.
Smaller file sizes (a couple of megabytes) should work well with most modern mobile devices. However, converting larger SOSI files should be done on a laptop/desktop client. File sizes over 50-70 Mb tend to fail in any circumstance. That's when you need to revert to the original, installed version of Sosicon.
For the time being, the online version only supports Shapefile conversions. I may implement PostGIS support at a later time.
Enjoy!